Staging & Production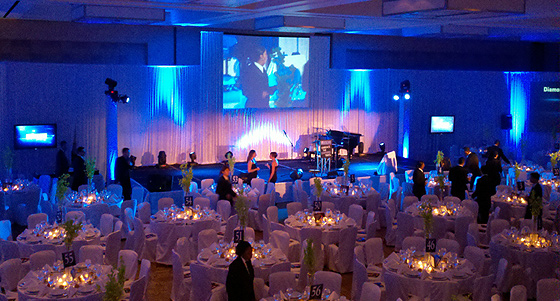 WAV values your production and is able to equip you with staging, draping, lighting, sound and video gear. Our warehouse has all of the production equipment necessary to run a memorable and spectacular occasion. Trussing and lighting as well as our velour draping, dress skirts and dress kits will pull any type of event together giving it a finishing touch. WAV can simply deliver and set up the equipment or we are capable of producing the entire production. We can also provide you with an onsite inspection & walk-through, full production assistance throughout the event or just help to answer any question you may have.
The WAV team has years of experience creating diverse mix of productions and we will stay true to your vision, meet your needs and stay within your budget.
Click Here to see pictures of events that WAV has delivered flawless production and equipment rental services for.